Press Braking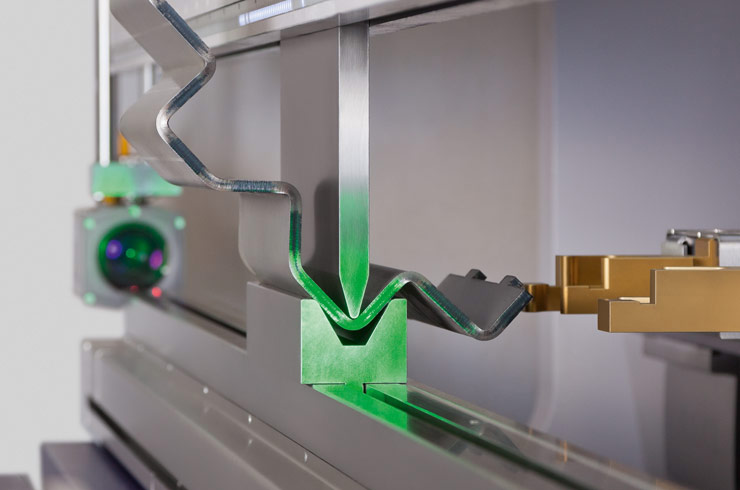 The rapid advancement in technology is making it easy to carry out so many processes. For instance, the metal fabrication industry has been made more efficient and accurate as well. Today the metallic products that come out of this industry are much better compared to those in the past.
Long ago, people used to take so long to just deliver their metal fabrication products. However, that is not the case currently, so much has changed for the better. Today, if you have a project that you need to be completed within a very short period of time that will be possible thanks to the modern machines that are in this industry.
Other than that, long ago people used to struggle to meet the quality demands of their clients. The machines as well as the technology at that time could not make this possible. As a result, some of the products that were produced never lasted a long period of time.
Some of them could like metals and sheet metals as well. However, that is no longer the case in the current world as well. There are so many changes as well as improvements that have made it possible to produce such quality products. Today, it is possible to produce any products of any quality in the metal fabrication industries without any problems.
However, this does not mean that we have no products of low quality that are not being produced, there are such products as well. The only difference is that the circumstances under which these products are produced are so different from those in the past. Nonetheless, they are still products of low quality regardless of the circumstances. You might be wondering how this is possible despite the technological advancements that are being witnessed in the current world. Well, there are so many things that make this possible just in case you are wondering how this happens.
For instance, improper utilization of metal fabrication machines can result in poor metal products at the end of the whole process. Other than that utilization of unskilled manpower can also be another issue that might bring around such results. Depending on the metal fabrication process that you wish to carry out, you need to keep in mind these two vital things. These are the things that determine the success or the failure of any metal fabrication process.  When it comes to machines, for instance, you need to make sure that you have the best and most ideal machines for this process.
There are so many types of machines that work in this sector but you need the very best of them. Other than that, you also need to make sure the people you choose for this process are well vast with the same process. Once you get these two then you will be in a much better position of realizing the best results that will satisfy your clients with the same process.
Press Braking
This is one very common metal fabrication process that has been there for a very long period of time.  The process, just like many others has been undergoing some changes over the years since the 1960s up to now. These changes have made the whole process more efficient, accurate leading to the production of the best metal products.
However, the success of this process just like that of many other metal fabrication processes depends on so many things like we are going to see below. If you are in the metal fabrication business and you need to carry out this process in the right way there are some things you need to do right like the following.
Ensure to measure average bending times as well as setups
If you are an operator carrying out the Press Braking process accurately then this is one thing that you need to do right. You need to take time to understand what is going on before and during the entire braking process. This is one of the ways that you can use to maximize efficiency and help you to get the best results out of this process.
Do not just carry out this process blindly, you need to pay attention to what is going on at each step during this process. This is the only way that you can use to understand how this process works and how to get the best results out of the same process. The other thing that you need to do is keep close all the tools you need for this process. This will also help you to maximize your efficiency as you will not have to go looking for these tools in places where you kept them when you can easily find them around.
Organize your tooling in the right way
This is also another thing that you have to do that will help you to carry out this process perfectly. For instance, for any Press Braking process that you wish to carry out, you need to make sure you have all the tools you need for this process.
To identify the tools that are ideal for the process of Press Braking there are so many things you need to consider which will help you choose the right tools. For instance, the thickness of the material of the materials that you are going to work with is very essential in determining the right tooling for this process. If you fail to get the material thickness right then you might just end up choosing the wrong tooling which will end up compromising the end results. The right tooling is very key in carrying out any Press Braking process successfully.
Identify the right material
This is also another major concern in the Press Braking process and a key determinant of the outcome of this process. Various materials come with their own capabilities which is one thing you need to know well. For instance, the tensile strength of various metals is not the same, it varies depending on the type of metal you choose to use. The properties of the metals you choose to use should be the ones to guide you to the right tooling. However, there are some materials that are just of low quality generally. Such materials are some of those materials that can fail you. Some of them might fail to bend correctly while others might break during the bending process.
You need to make sure that the materials you are buying are of the right quality and ones that will get you the best bends. If it is steel that you need to bend then you need to make sure the quality is right.  A keen look into some of the complaints raised by some people who were dissatisfied with the end products of this process pointed to poor material quality.
For this reason, it is very important to consider the quality of the materials you need to work with seriously. If you land on a poor material for any reason then you will definitely end up with the wrong results that you will be looking to avoid.
Choose the right press brake machine
This one too can also be the difference between good and bad results as far as the Press Braking process is concerned. There are different types of press brake machines like the hydraulic machines as well as the electric ones. All these machines serve the same basic purpose but work in different ways.
It is always important to look for a machine that will give you back the best returns in the end. Whether you need to go for electric press brake machines or mechanical machines you need to make sure you are looking for machines that will help you out perfectly.
There are some things that you need to consider when looking for success with the Press Braking process. Some of these things are listed above and are what you need to succeed in this process. Most importantly, you need to know that the machines you use will determine the outcome of this process greatly. This is why you need to head to USA Contract Manufacturing Specialists who provide the best machines for such processes.